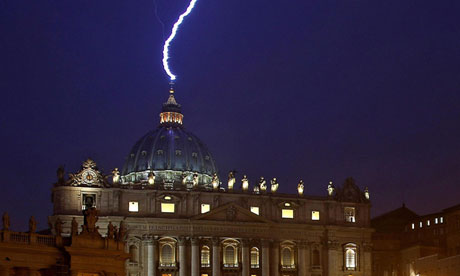 The Pope retires and on the same day a lighting bolt stikes the Vatican! Amazing what are the chances of that, pretty unlikely? Surely its a sign from God. Or is it? Lets just run through a quick back of an envelope calculation and see what we end up with.
So what do we need to know?
Firstly, the Vatican is about 0.48km
2
.
Secondly, lets take a look at the frequency of lightning strikes in Rome. The best data I could find (whilst eating my lunch) came from this image.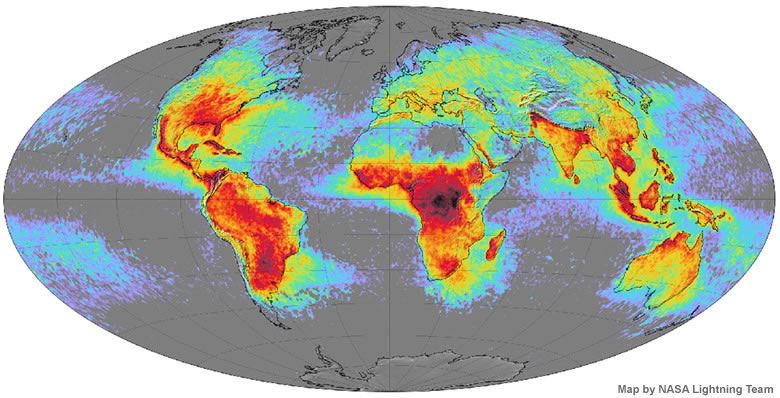 http://geology.com/articles/lightning-map.shtml
And if you zoom in on Italy is looks, to me, like that's about 5 flashes per year per km
2
. So that works out at about 2.4 flashes per year above the Vatican. But not all of those flashes are going to result in stikes. According
Wikipedia
only 25% of flashes result in a strike. So 0.60 times a year lightning stikes the Vatican.
Which means that there is 0.60/365 X 100 = 0.164% chance that lightning will strike the Vatican on the same day that a Pope resigns.

OK, so that's not exactly likely, but its hardly a rare occurrence (the lightning strike, that is). Its certainly a good coincidence but I'd hardly say it was a sign from God.

EDIT: A decimal point when missing in an early version of this post which resulted in a massive error in the area of the Vatican. Sorry, fixed now.